Board of Directors
Denver Lough, M.D., Ph.D.
Chairman of the Board, President, Chief Executive Officer, Chief Scientific Officer
Jon Mogford, Ph.D
Director
Jeff Dyer, MBA, PhD
Director
Ramses (Rainer) Erdtmann
Director
Denver Lough, M.D., Ph.D.
Chairman of the Board, President, Chief Executive Officer, Chief Scientific Officer
Dr. Denver Lough has always sought to investigate reality, pursue complex simplicity and develop a new paradigm in translational science. He is the President, Chief Executive Officer and Chairman of PolarityTE, and discoverer of micro-aggregate cell-based technologies for applications in the regeneration of functionally-polarized tissues. A prior member of the Johns Hopkins Plastic and Reconstructive Surgery Program, Dr. Lough's interests surround pragmatic tissue engineering, deployable regenerative material constructs, real-time assessment of cell-to-tissue fate, reactivity, functionality and, ultimately, therapeutic efficacy in complex living systems. Dr. Lough has significant experience with bench-to-bedside translational applications from assays/equipment to IRB/clinical trial development to scientific writing and presenting. He is well-respected within the field by thought leaders, with numerous national awards and accolades, as well as the ability to access a wide variety of clinical and research networks and markets. Dr. Lough is experienced with IP and patent evolution, investment strategy, regulatory pathway systems, CLIA/ GLP manufacturing platforms, legal due diligence and business development. Dr. Lough holds an M.D. and PhD. in Biochemistry, Molecular and Cell Biology from Georgetown University and was a Senior Plastic Surgery Resident at Johns Hopkins before leaving his position to start PolarityTE.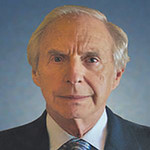 Over the past 40 years, Mr. Gorlin has founded several biotechnology and pharmaceutical companies, including Hycor Biomedical, Inc. (acquired by Agilent), Theragenics Corporation, CytRx Corporation, Medicis Pharmaceutical Corporation (sold to Valeant for approximately $2.6 billion), EntreMed, Inc., MRI Interventions (MRIC), MiMedx, and Medivation, Inc. Mr. Gorlin has served on the Business Advisory Council to the Johns Hopkins School of Medicine and has previously served on The Johns Hopkins BioMedical Engineering Advisory Board. He also serves on the Board of the Andrews Institute. He founded a number of non-medical related companies, including Perma-Fix, Inc., Pretty Good Privacy, Inc. sold to Network Associates, Judicial Correction Services, Inc. sold to Correctional Healthcare, and NTC China. He started The Touch Foundation, a nonprofit organization for the blind and was a principal financial contributor to the founding of Camp Kudzu for diabetic children. He presently serves as the Vice Chairman of NantKwest, and serves on the Board of NTC China, Inc.
Jon Mogford, Ph.D
Director
Dr. Jon Mogford, has served in various capacities for the Texas A&M University System ("Texas A&M"). Since May 2013, Dr. Mogford has served as the Vice Chancellor for Research, from August 2012 until April 2013 he served as the Chief Research Officer and from November 2011 until August 2012 he served as Associate Vice Chancellor for Strategic Initiatives at Texas A&M. Prior to joining the Texas A&M in 2011, from February 2010 until October 2011, Dr. Mogford served as Deputy Director of the Defense Sciences Office (DSO) of the Defense Advanced Research Projects Agency (DARPA) in the U.S. Department of Defense. From July 2005 until January 2009, Dr. Mogford served as Program Manager of DSO of DARPA. In addition, since November 2016, Dr. Mogford has served as a member of the board of directors of Medovex Corp. Dr. Mogford is the recipient of the Secretary of Defense Medal for Outstanding Public Service. Dr. Mogford obtained his bachelor's degree in Zoology from Texas A&M University and doctorate in Medical Physiology from the Texas A&M University Health Science Center, College Station, Texas. His research in vascular physiology continued at the University of Chicago as a Postdoctoral fellow from 1997 until 1998. Dr. Mogford transitioned his research focus to the field of wound healing at Northwestern University, both as a Research Associate and also as a Research Assistant Professor from 1998 until 2003. He then served as a Life Sciences Consultant to DARPA on the Revolutionizing Prosthetics program from December 2003 until June 2005. Dr. Mogford is qualified to serve as a member of the Company's Board because of his experience and research in regenerative medicine.
Jeff Dyer, MBA, PhD
Director
Jeff Dyer (Ph.D UCLA) is the Horace Beesley professor of strategy at BYU as well as the Wharton School. Before becoming a professor, Dyer spent five years as a consultant and manager at Bain & Company. His Harvard Press books on innovation, The Innovator's DNA (with Clayton Christensen) and The Innovator's Method are business bestsellers and his research has been featured in publications such as Forbes, Economist, Fortune, BusinessWeek and the Wall Street Journal. Dyer is the only strategy scholar in the world to have published at least 6 times in both Harvard Business Reviewand Strategic Management Journal (the top academic journal in strategy). He was recently ranked #1 on a list of "most influential management scholars" based upon academic citations and Google searches to his name (among management scholars who received their Ph.D's after 1990). Dyer is co-founder of Innovator's DNA LLC, a fast growing innovation consultancy, and has consulted with such companies as Adobe, AT&T, Cisco, Gilead Sciences, Johnson and Johnson, Life Technologies, Magellan Health, Microsoft, NuVasive, and United Technologies.
Willie Bogan served as Associate General Counsel and Corporate Secretary of McKesson Corporation ("McKesson"), a San Francisco-based healthcare services and information technology company currently ranked 5th on the Fortune 500, from July 2009 until his retirement from McKesson in November 2015. He joined McKesson in November 2006 as Associate General Counsel and Assistant Secretary. Before joining McKesson, Mr. Bogan held senior advisory positions at the following public companies in the San Francisco Bay Area: Bank of America; Safeway; Charles Schwab; and Catellus Development Corporation, a real estate development company. Prior to becoming in-house counsel, he was a partner at Steinberg, Miller Bogan & Goldstein in Manhattan Beach, California. He started his law career as a law firm associate in Los Angeles, California. Mr. Bogan graduated Phi Beta Kappa and Summa Cum Laude from Dartmouth College where he majored in Spanish. He received an M.A. degree in Politics and Economics from Oxford University where he studied as a Rhodes Scholar. He earned his J.D. degree from Stanford Law School.
Mr. Cohen previously served on the Board of Directors at the NYSE, as well as previously serving as the CEO and Chairman of the Board of Cowen Inc., Shearson Lehman Cowen, and Republic New York Securities. Mr. Cohen is currently a Trustee of Mount Sinai Medical Center, a Member of the Board of Directors of Quadrant Biosciences, Inc., and Vice Chairman and Lead Director of the Board of Directors of Scientific Games Corporation. Additionally, Mr. Cohen has previously served on a number of other corporate and industry boards, including The Federal Reserve International Capital Markets Advisory Committee, American Express, The Depository Trust Company, Telecom Italia SpA, Olivetti SpA, and Kroll Inc. He obtained a Masters of Business Administration from Columbia University in 1969 and a Bachelor of Science from The Ohio State University in 1968.
Ramses (Rainer) Erdtmann
Director
Mr. Erdtmann is a Managing Partner at Point Sur Investors, a biotech investment fund focused on innovative therapies. Mr. Erdtmann previously worked at Pharmacyclics from 2008 through 2015 and remained with AbbVie as a consultant until 2016 post the acquisition of Pharmacyclics by AbbVie.
During his time at Pharmacyclics, Mr. Erdtmann witnessed and helped grow Pharmacyclics from 47 employees and a market cap of $20 Million, to 634 employees and a market cap of $21 Billion. Mr. Erdtmann oversaw several departments and helped Pharmacyclics evolve into a fully integrated biotech company. He held a number of roles and, at various times, also had responsibility for Accounting, SEC Reporting, Audits, Corporate Communications and Investor Relations. He worked closely with the CEO and the Audit and Compensation Committee. Mr. Erdtmann actively participated in the final execution of key corporate milestones for Pharmacyclics, including the Collaboration Agreement with Johnson & Johnson in 2011 and the Merger Agreement with AbbVie in 2015.
Mr. Seaburg is a Managing Director and Head of Sales Trading at Cowen, Inc., a leading healthcare franchise in equities research, sales and trading and investment banking. Over the course of his more than 20 year career at Cowen in both Equity Sales Trading and Trading, Mr. Seaburg has advanced to increasingly senior roles at the firm. In 2006, Mr. Seaburg was named Head of Sales Trading and appointed to the firm's Equity Operating Committee. In his role at Cowen, Mr. Seaburg has interacted with thousands of healthcare investors and company management teams. Mr. Seaburg is a CNBC Fast Money Contributor and provides regular on-air market commentary for the network.